Easy updates are what we all are looking for!  These three tips will get you there, fast.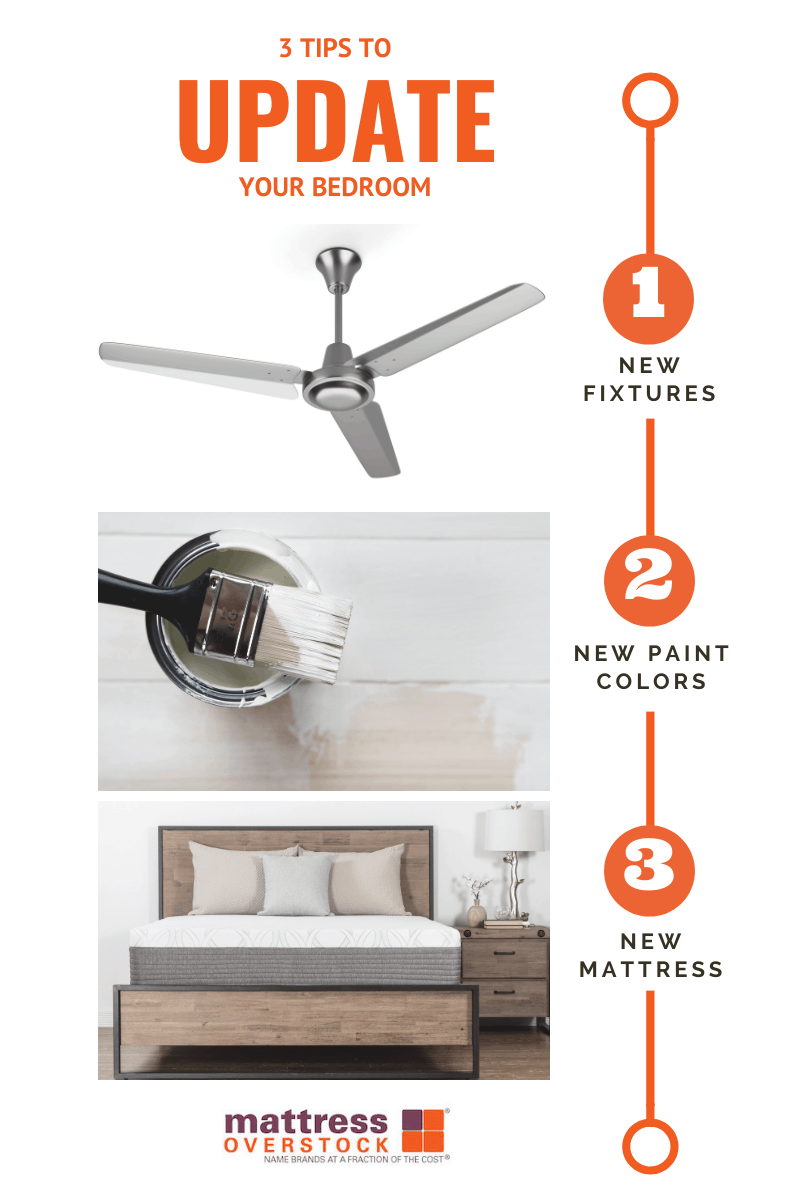 NEW FIXTURES this will instantly lift up and frame your room with a breath of fresh air.
NEW PAINT pick out 2 complimentary paint colors use lighter paint on ceiling to open up your space.
NEW MATTRESS you want your bed to look good and feel good, but most importantly you want to sleep good.
**
Bonus give your furniture some breathing room!  Space – it – out.